Free Delivery
Made in Colorado
Rave Reviews
30 Night Risk-Free Trial
Made By Us. Perfected By You.
Everpillows are customizable down to the last piece of filling. That's right, a one-of-a-kind pillow for everyone.
From $35

Regular price

$124

Sale price

3%Off

Unit price

per

From $160

Regular price

$230

Sale price

21%Off

Unit price

per
Featured in
"Featured on NBC's Today Show"

"The Best Organic Pillows for Night's Sleep"

"A product with a purpose"
Committed to Sleep and Second Chances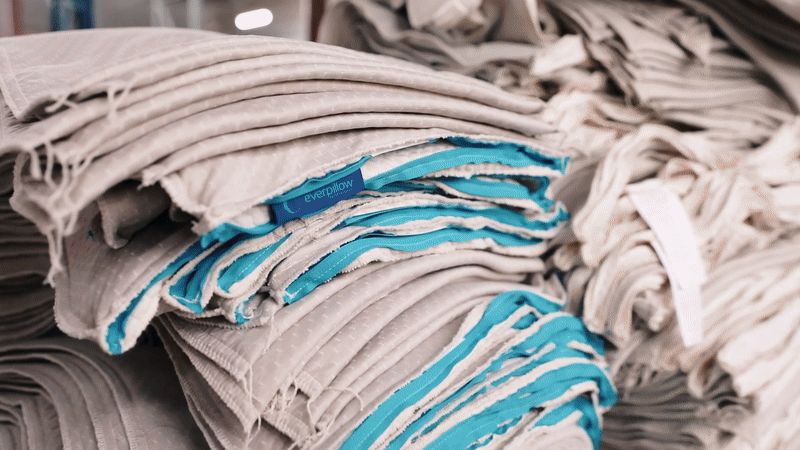 Committed to Sleep and Second Chances
We believe that anything is possible after a good night's sleep—for our customers and community. That's why every Everpillows are made at Mile High Workshop, our Denver-based nonprofit helping people sleep a little lighter by offering jobs to those who've experienced barriers to employment.
Our Philosophy
Reviews From The Well-Rested
"As a life long stomach sleeper, I've become picky about finding the perfect pillow and was reluctant to make a change from the all-down pillow. Well, I simply didn't know what I was missing. After trying the Everpillow, I won't be going back! The customizable stuffing, support, and breathability are all on point."

Dave N.

VERIFIED BUYER

"I've been using the Ever Pillow for about a month and can say with confidence it's the best pillow I've ever owned. From the quality of the stuffing, to the ability to customize it, to the overall feel and quality of the product-I'm very satisfied. I've noticed a notable uptick in the quality of my sleep since purchasing it."

Chris H.

VERIFIED BUYER

"I got the Everpillow for my husband who has been searching for a pillow for years to replace his all-down pillow that he couldn't part with, and he absolutely loves it! The adjustable stuffing, comfort, and quality of the overall product has made the biggest difference in our sleep."

Amanda L.

VERIFIED BUYER

"I haven't slept better in years than in the last 4 days since I got the Everpillow. I went with the latex bend. Man, it's like a dream, I'm so thankful."

David P.

VERIFIED BUYER

"I truly sleep better. My neck doesn't hurt like it used to. I switch out my pillow one night for my previous pillow and my neck hurt the next day! I switched back to my Infinitemoon pillow and I felt great the next day. Proof is in the pain...or lack thereof thanks to Infinitemoon."

Merrick P.

VERIFIED BUYER

"After experiencing a bulging disk in my back, I knew I needed to make many changes. One being how I slept. I have used Everpillow for almost a year now, and along with other adjustments, I have been completely better. Everpillow gives you the comfort and support you need for an amazing nights sleep!"

Dana W.

VERIFIED BUYER

"Most pillows are too flat or too thick. My favorite part about Everpillow is that I can take stuffing out to make it the PERFECT amount of "fluff" to cradle my head and neck. I love the all cotton cover and natural materials, and that I get a great night sleep every night with it. This pillow is the best!"

Kristen B.

VERIFIED BUYER

"This pillow is fantastic! I was just in a hotel over the weekend and wished I had brought it with me.
I love that it's one size fits all, with the ability to change the fill."

Lindsey R.

VERIFIED BUYER

"In the past couple years I have gone through so many different pillows. All very different from each other so I could find what works best. I can say without a doubt that the Blend OG Everpillow is by far the best pillow I have! Since using The Blend, I have found myself falling asleep much faster than before. Which is huge since I am an athlete and I need as much sleep as I can get."

Jon V.

VERIFIED BUYER

"I am super picky about my pillows.
I am super picky about my pillows. My husband used to own a mattress store and I literally tried out every pillow he had on his floor. Winner- Winner was the Everpillow Blend OG pillow! It's the perfect blend of softness and support and without any of the toxic chemicals other companies might use. I love it and sleep great on it every night with zero neck pain."

Amy C.

VERIFIED BUYER

"I love my new pillow! I love that I can adjust the amount of filling to what I need. If my neck hurts I can take more filling out, if it doesn't I can put more back into the pillow. Adjustable at every stage. I also like that it has more support than a down pillow provides. I need that so it is perfect. And of course being natural is amazing!"

Kelly C.

VERIFIED BUYER

"I absolutely love my Everpillow. I love how it contours my head, I can quickly bunch it closer if I change to my side to sleep and I love the feel of it. I care about quality and don't want to breathe harsh chemicals around my head and face. I absolutely take this pillow when I travel, and I haven't found any equal!"

Christine V.

VERIFIED BUYER

"My Everpillow blend OG pillow has changed my sleep. I sleep on my side, and no pillow I have ever had combines the right mix of support and softness. I also love that it is adjustable. I've gone through every type of pillow, from down to memory foam. Each had something good, but none was just right until I bought this blend pillow. Having all natural materials is a bonus!"

Adam C.

VERIFIED BUYER

"From the first night I used my pillow I noticed a difference. I didn't toss and turn, no repositioning my pillow, flipping it all night, etc. To say the least, I am completely satisfied....this will be the last pillow brand I will buy, completely customizable to me and my body!!"

Sarah B.

VERIFIED BUYER

"Love my Everpillow, I just added a little extra fill because I like a firm pillow and it helps me from
not snoring."

Doug V.

VERIFIED BUYER

"Each day I look forward to the end of my day all because of my Everpillow Blend curve. As a side sleeper, it fits right where I need it. No adjusting or flipping it over to get comfortable. I sleep through the night and wake up refreshed. Best pillow and highly recommended if you're a side sleeper."

Pamela S.

VERIFIED BUYER

"I am really getting a good nights sleep with my new pillow. I've tried so many different brands and am totally in love with this pillow! It has allowed me to adjust the amount of filling which I love. No more neck pain. I love the way I'm able to change my sleeping position and still gives me the perfect amount of support."

Sharon V.

VERIFIED BUYER

"I received a latex/kapok blend curve pillow and made the mistake of giving it to my girlfriend. The first night I slept on it, I wanted it back. I really loved the way the pillow was specifically designed for someone who sleeps on their side. It hugs the neck perfectly and doesn't crowd around your face the way conventional pillows do. I felt rested after just a 2 hour nap."

Scott G.

VERIFIED BUYER

"Don't buy a Everpillow pillow unless you want a fight! We recently tried an OG Blend pillow and after one awesome night of sleep my kids each wanted to try it out. Since then a fight ensues every night of who gets "THE PILLOW"! The flexibility of adding or removing stuffing to make the pillow fit to your desired body type makes it the perfect pillow for ANYONE."

Doug A.

VERIFIED BUYER

"Just have to say, my Infinite Moon pillow is giving me the best uninterrupted sleep I've enjoyed in
years!"

Jim S.

VERIFIED BUYER

"This is a great pillow! Don't know how I got along so long without it. You can adjust it infinitely, so anyone can get the shape they need. Thanks for a great product!"

Dave S.

VERIFIED BUYER

"I'm sure my Infinitemoon pillow is amazing because my girlfriend hasn't let me use it since I got it."

Bill K.

VERIFIED BUYER

"As a Doctor of Physical Therapy, I confidently recommend Everpillow to my patients who both suffer from neck pain and even to those who do not. Over the last several years the feedback I have received from patients who have purchased the side curve pillow has been overwhelmingly positive."

Dr. Nick T.

VERIFIED BUYER

"I got my Ever Pillow by Infinite Moon around 6 months ago and I love it. You can adjust the firmness of it and it's very easy to clean. It's the most comfortable pillow I've ever had, especially at my age (59), night sweats are a pain."

Sherri S.

VERIFIED BUYER
Everpillow
$120
Regular price
$124
Sale price
3%Off
Unit price
per
Sold out
Whether you're a back sleeper or stomach sleeper, prefer a pillow that's full of fluff or flat—we won't judge—this pillow is for you.
Ideal For Back And Stomach Sleepers
Customizable Filling And Firmness
Shop Now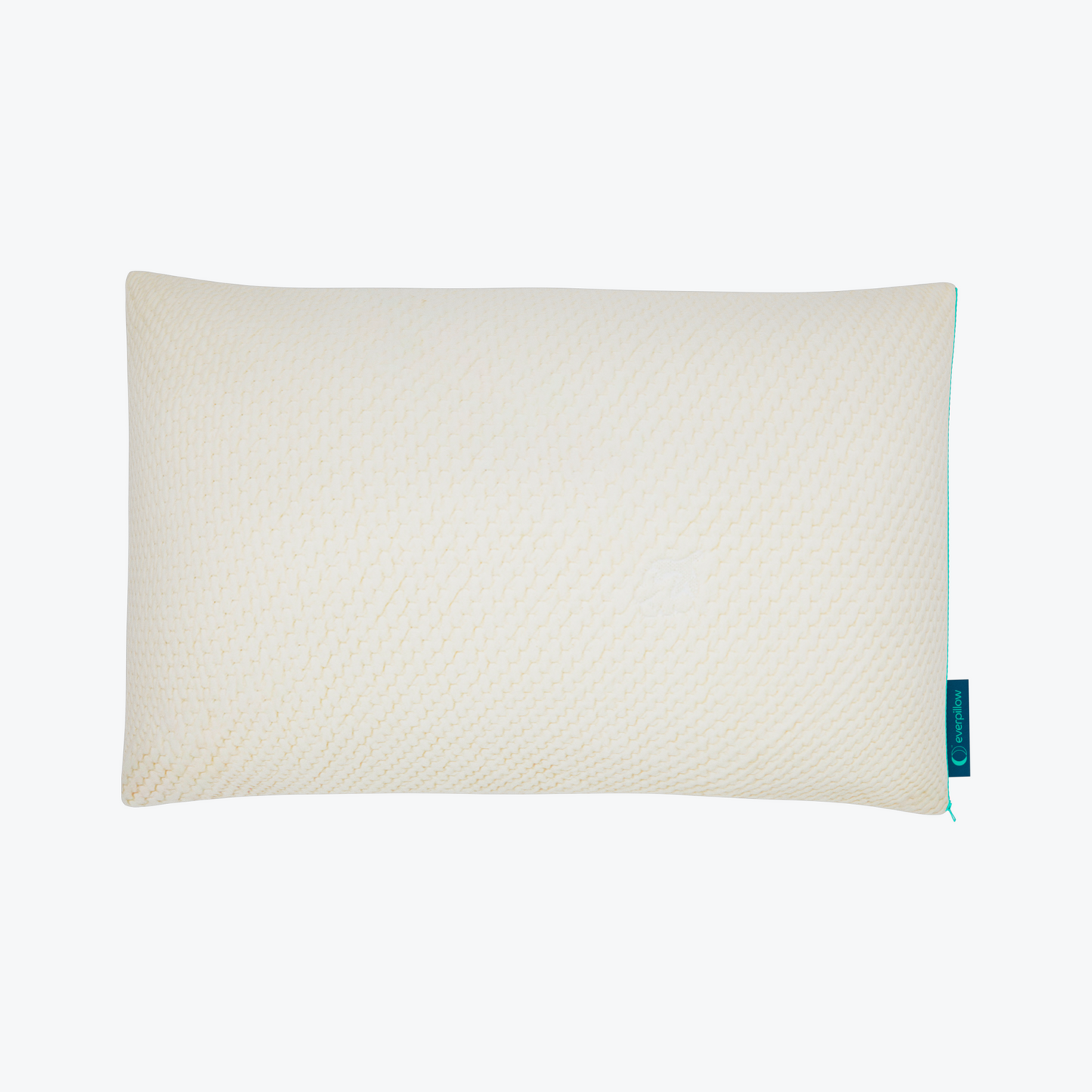 Customizable for Comfort

From shape, to filling, to firmness, every detail is personalized to your sleep style.

Cooling Technology

Breathable latex filling and an organic cotton cover work together to make the most breathable pillow possible.

Hypoallergenic & Antibacterial

EverPillows are made of thoughtfully sourced, high-quality natural materials.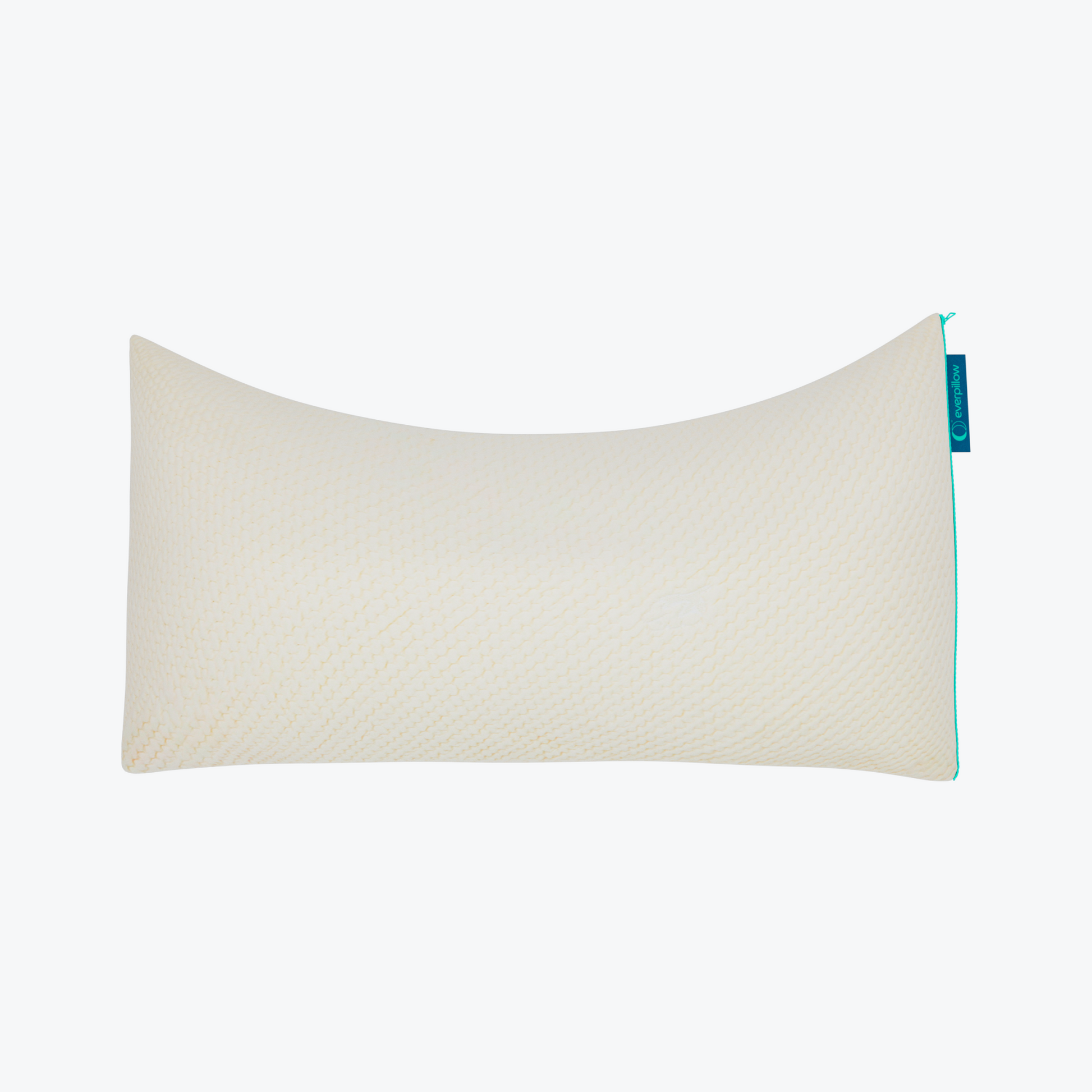 The Curve
$90
Regular price
$99
Sale price
9%Off
Unit price
per
Sold out
Rethinking the one-size-fits-all approach, we've created our pillows to fit all body types and sleeping styles without compromising our quality or your budget.
Curved shape
Perfect for side-sleepers
Best used with our Curve Eversilks
Shop Now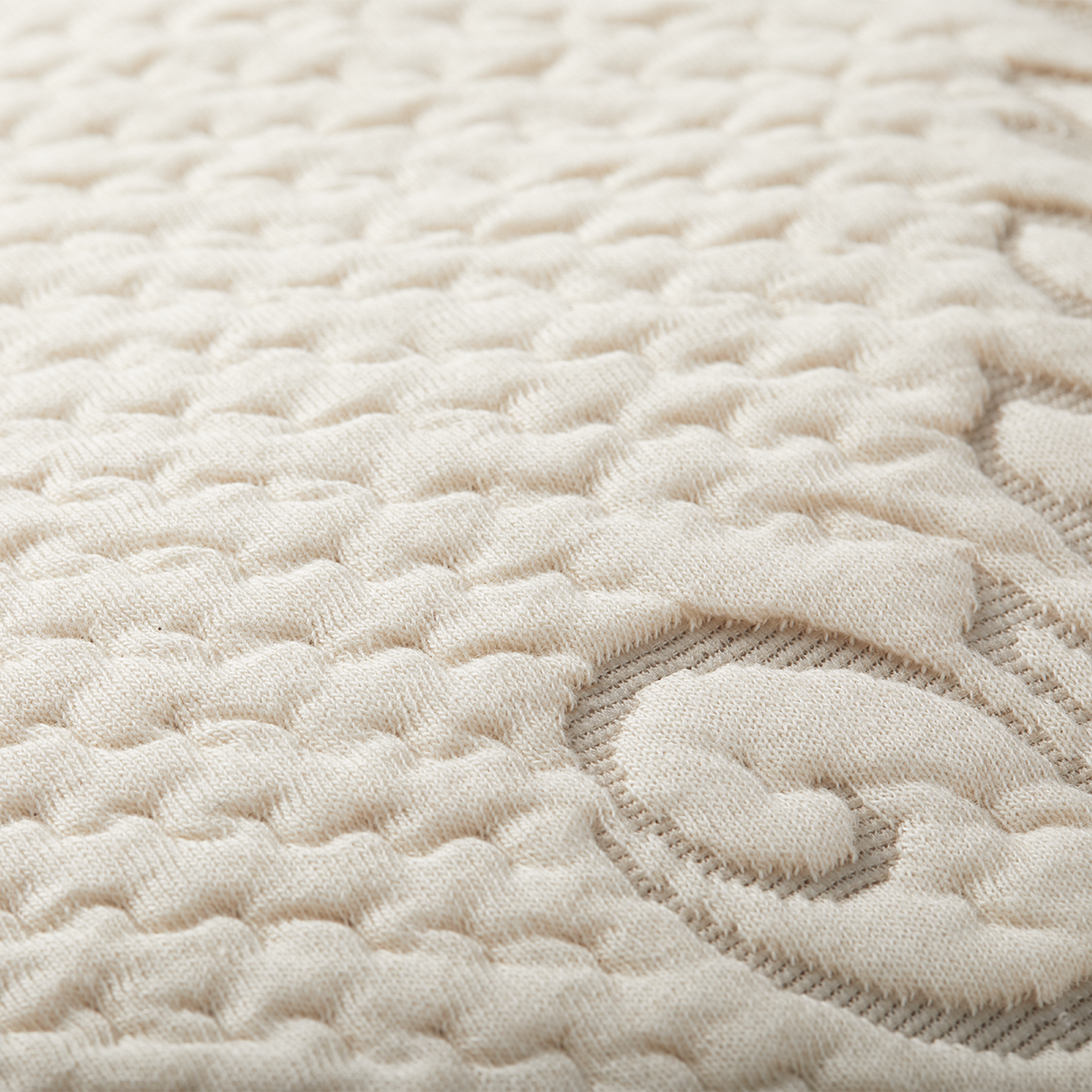 The Pillow Reimagined. By You.
You're just three steps away from the best sleep of your life.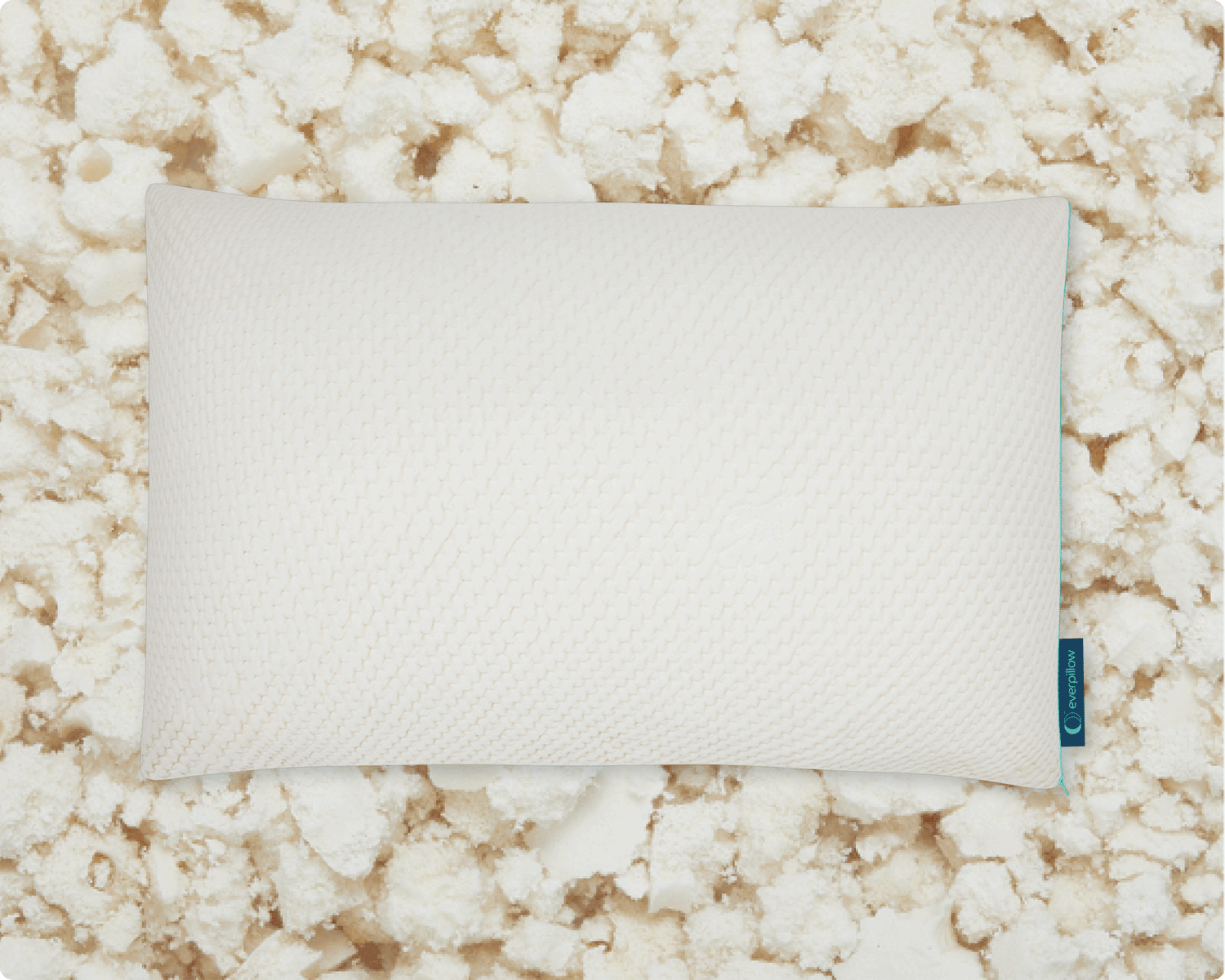 1

Pick A Shape

Stomach, back, or side sleeper, we've got a pillow shape specifically designed for your sleep style.
2

Pick A Filling

Optimize your sleep now. Achieve your specific support needs with any of our five filling types.
3

Perfect Your Pillow

Adjusting the loft of your Everpillow is easy. Remove and add fill for the perfect fit.

Start Sleeping Better