Free Delivery
Made in Colorado
Rave Reviews
30 Night Risk-Free Trial
Eversilk pillowcases are 100% mulberry silk. We source only the finest silk with no polyester backing and 25 momme weight (32% more than most other companies) to provide the finest and most luxurious feel.
100% silk pillowcases help to fend-off dry skin, wrinkles, dry hair, bed head, and split ends. It's also naturally hypoallergenic and resistant to dust mites, mold, and other allergens. Your skin and hair will wake up happier – guaranteed!
In stock, Ships within 1-3 business days
Includes

(1) 100% Mulberry Silk pillowcase

The Eversilk comes in White, Sand, and Silver, and each pillowcase comes with a hidden end zipper so your pillow doesn't go anywhere while you sleep.
Warranty & Shipping

All of our products come with a 1-year limited warranty against manufacturer defects.
Total 5 star reviews: 56
Total 4 star reviews: 3
Total 3 star reviews: 0
Total 2 star reviews: 0
Total 1 star reviews: 0
100%
would recommend this product
Sean

Great Product Amazing Company!

Love the silk pillowcase. The mission and values of the company are so amazing.

everpillow

5 months ago

Thank you, Sean. We're pleased to learn you are happy with the product. And we're so appreciative of your support for our mission. Thank you.

Nasrin A.

Silk pillow case

Very soft and comfortable.

Victoria K.

Good Pillow

I like the pillow, but had a hard time figuring out how much stuffing I needed. It took me about 3 nights of sleeping on it, but then I slept well. The curve on the bottom fit my neck well and was fairly comfortable to sleep on. Unfortunately, the stuffing gets flat after a week and you have to really work to fluff it up. I added more stuffing, but it turns out too much. Still trying to figure it out, but will stick with it for now. The silk pillow case is nice to sleep on as well.

Karen H.

Love it

I really like the pillowcase for the side sleeper pillow, but I haven't been able to find any instructions on washing it. I'm going to email the company about it and hopefully I'm wrong and I just didn't see the instructions online.

I've purchased two pillows from this company and I really like them both.

everpillow

1 year ago

Hello, Karen. Thank you for your review. The care instructions for the Eversilk are as follows: Dry clean or hand wash are the best methods. You can also machine wash on the delicate cycle on cold but we can't guarantee shrinking. Lay flat to dry.

melinva

Love this pillow case

It fits my curve pillow perfectly. Is soft and smooth on my skin and hair. Love my new kapok curve pillow and the silk pillow case.
Reviews Loaded
Reviews Added
View full details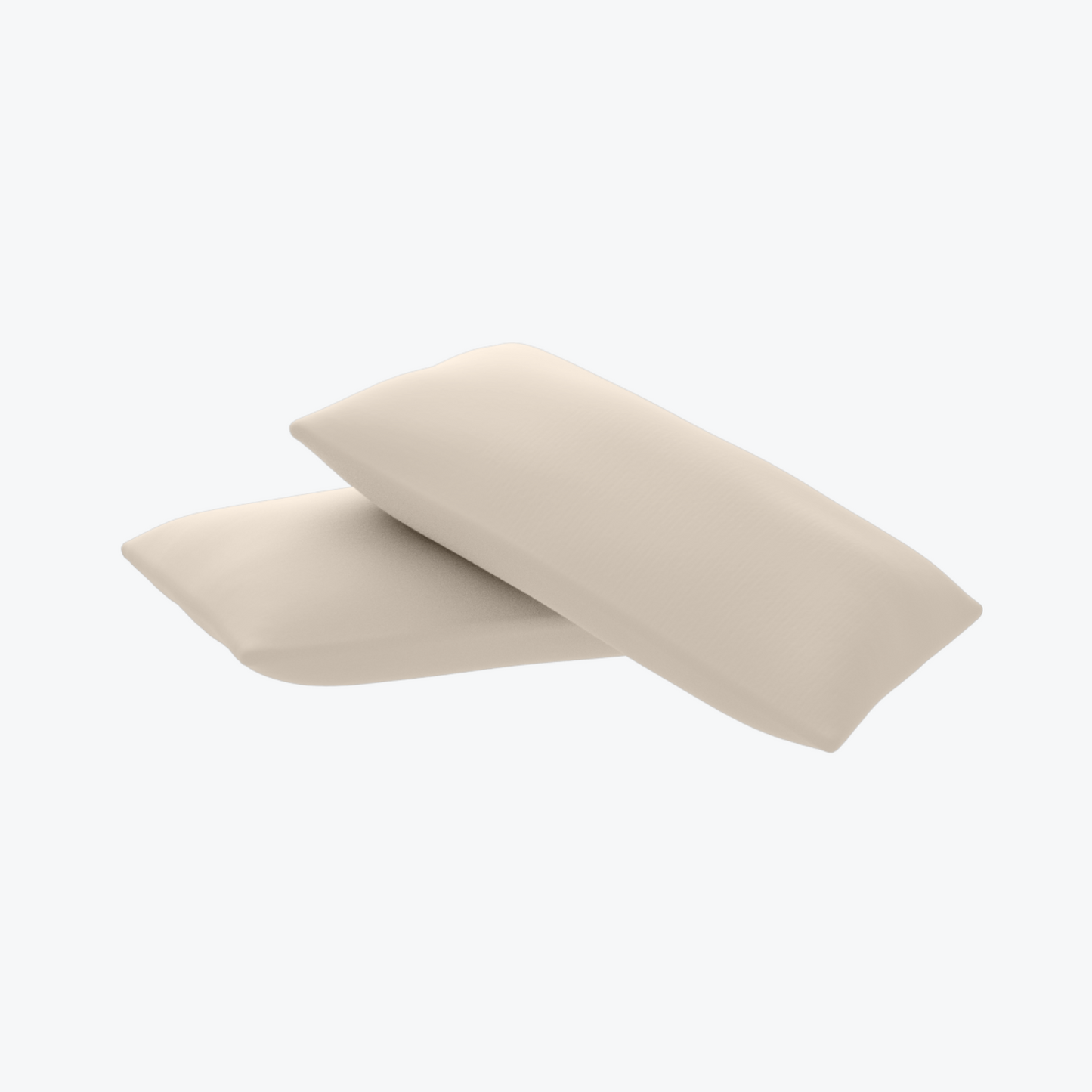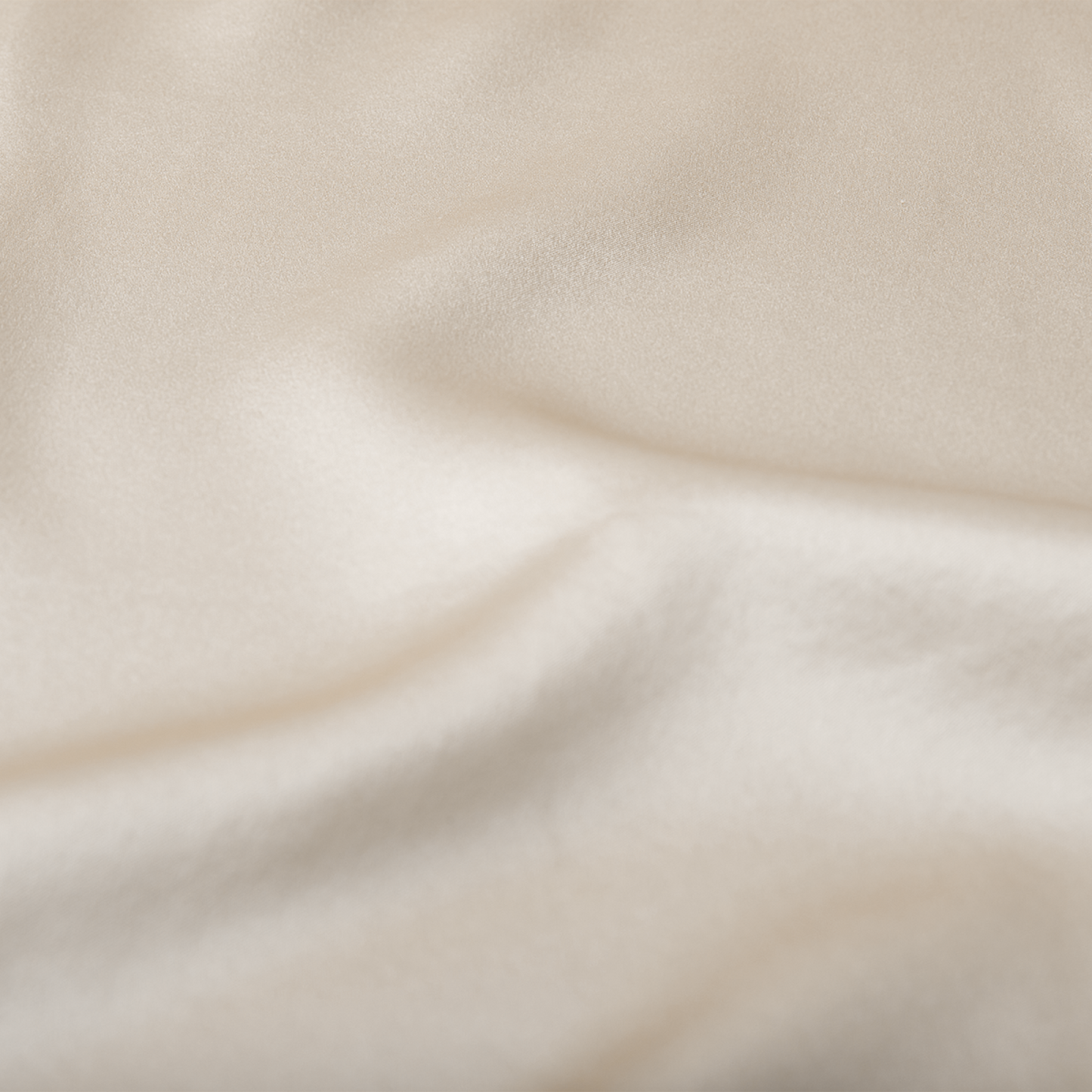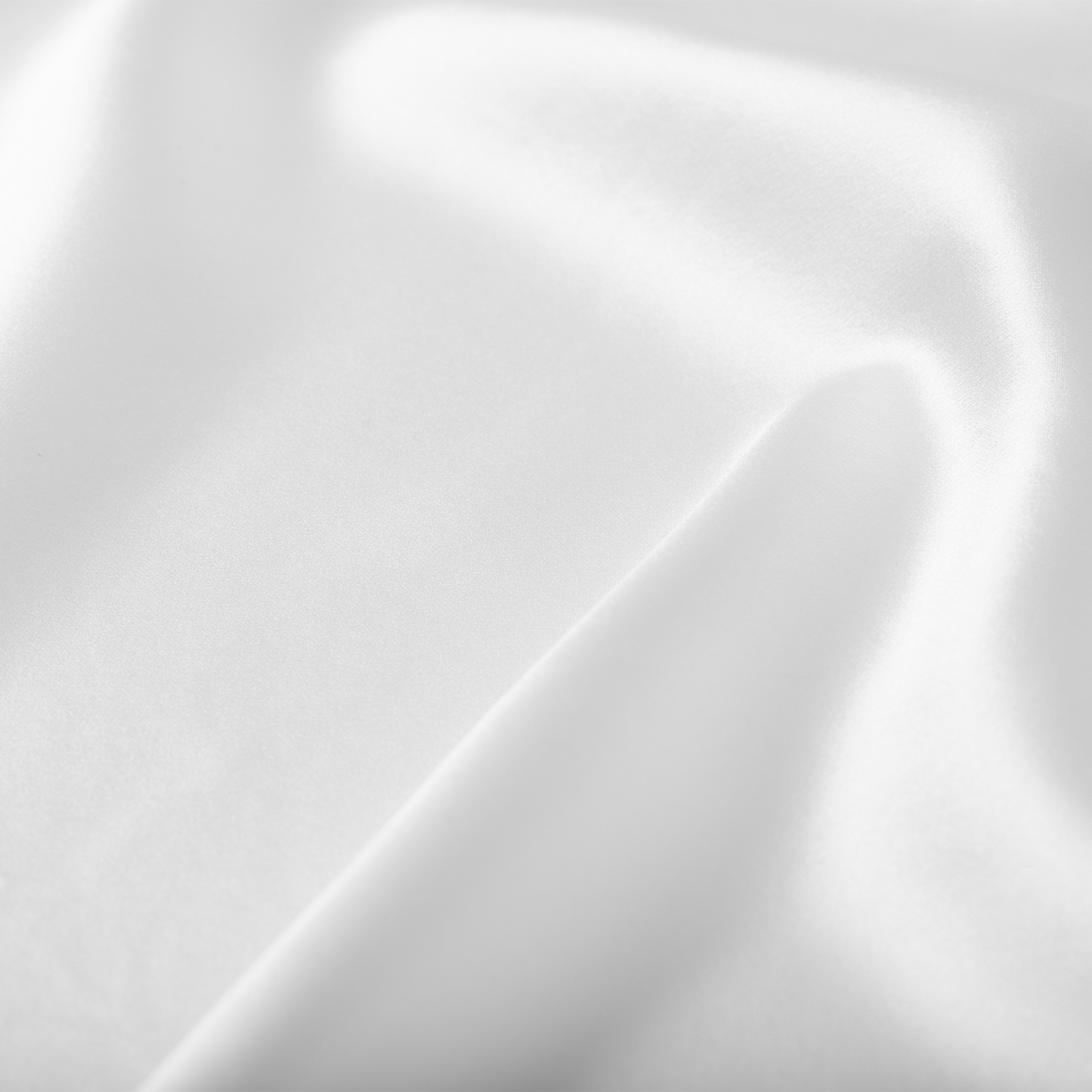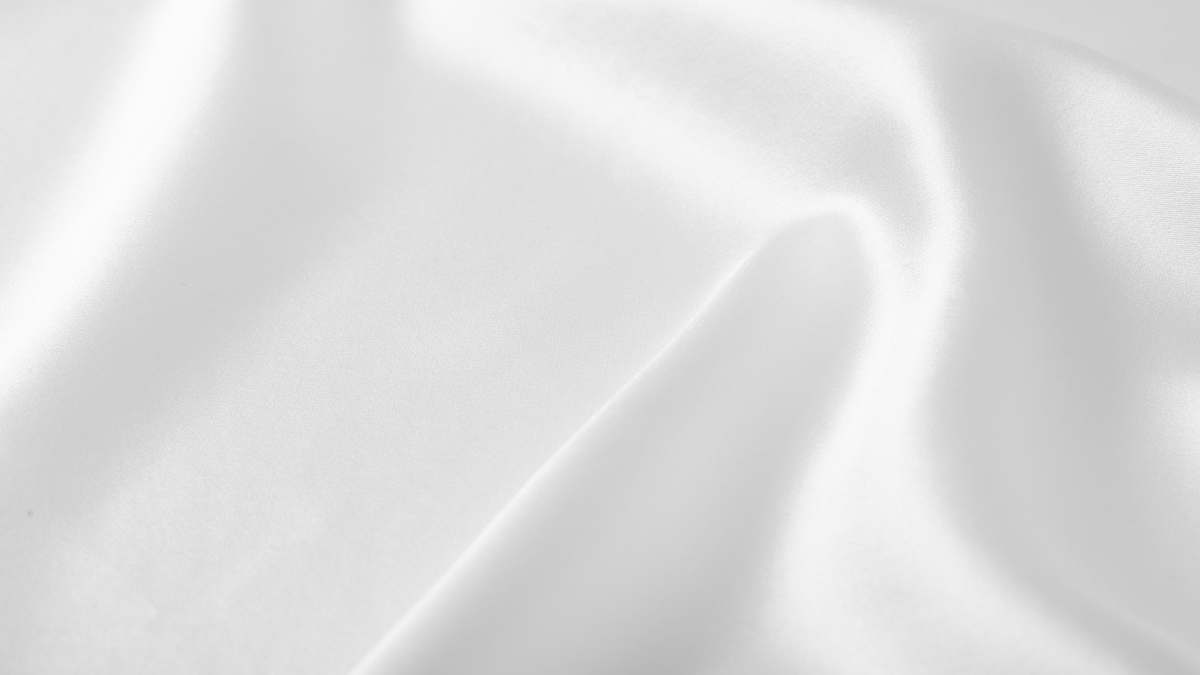 Cooling Technology
Complete with an organic cotton zippered cover, Everpillows are naturally breathable.
Hypoallergenic & Antibacterial
Everpillows are made of thoughtfully sourced,
high-quality, natural materials.
Customizable for Comfort
From shape, to filling, to firmness, every detail of an Everpillow is personalized to your sleep style.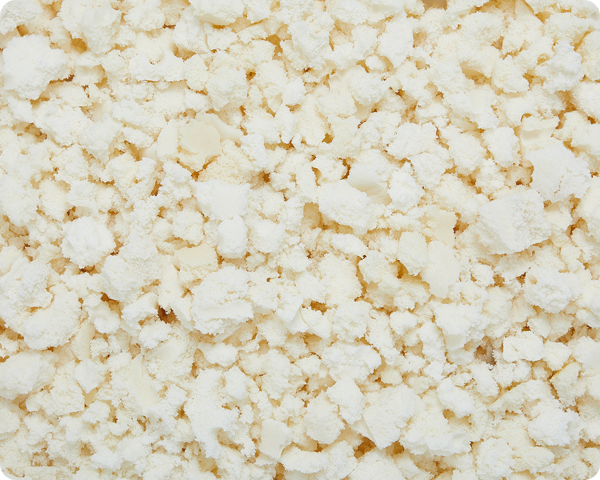 Latex/Kapok Blend

Our #1 most popular fill – both natural, comfortable and supportive. This Everpillow is on the medium/firm feel. This has the support of latex mixed in with the softness of kapok.

About the materials:

Natural latex is the white, cloudy sap of the rubber tree. Our latex is Dunlap quality and uses no synthetic latex or additional fillers and is 100% traceable. 
Kapok is the seed-hair fiber obtained from the pod-like fruit of the kapok tree or the kapok tree itself.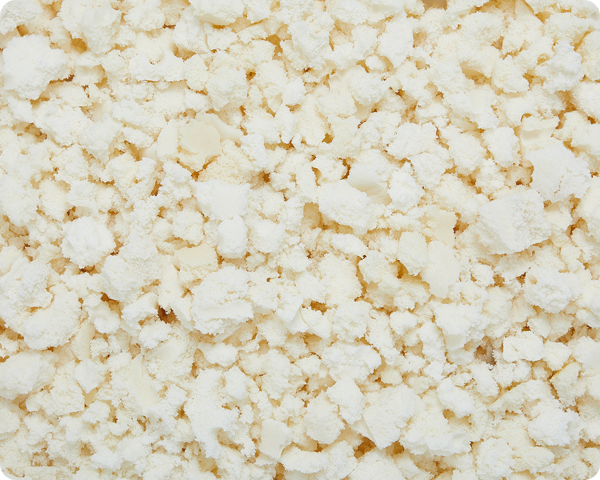 Latex/Poly-Tencel Blend 

A supportive but softer fill, with recycled Tencel fiber from eucalyptus trees. This medium feel Everpillow is our #2 most popular fill. Get the support of latex mixed in with soft, long lasting poly-Tencel blend.

About the materials:

Natural latex is the white, cloudy sap of the rubber tree. Our latex is Dunlap quality and uses no synthetic latex or additional fillers and is 100% traceable. 
Poly-Tencel is a pre-blended mix of recycled polyester and tencel fibers. It is derived from excess material from other manufacturing processes, not from pre-used materials. Therefore, it is clean and given new life, rather than thrown out as waste.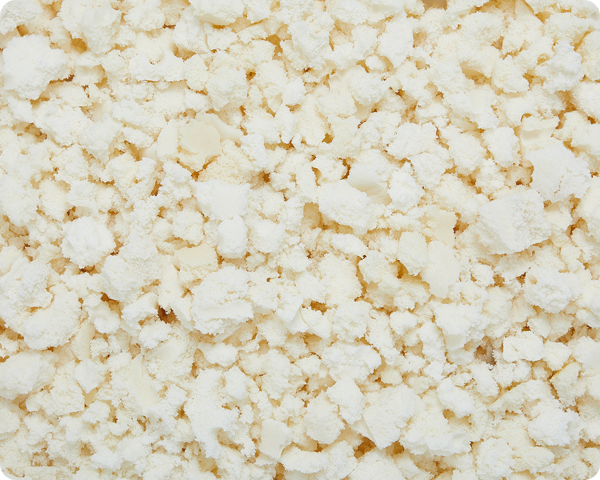 100% Natural Latex

Breathable, comfortable support. Conforms to your body without compressing over time. The Latex Everpillow has the bounciest feel and offers superior support.

About the materials:

Natural latex is the white, cloudy sap of the rubber tree. Our latex is Dunlap quality and uses no synthetic latex or additional fillers and is 100% traceable.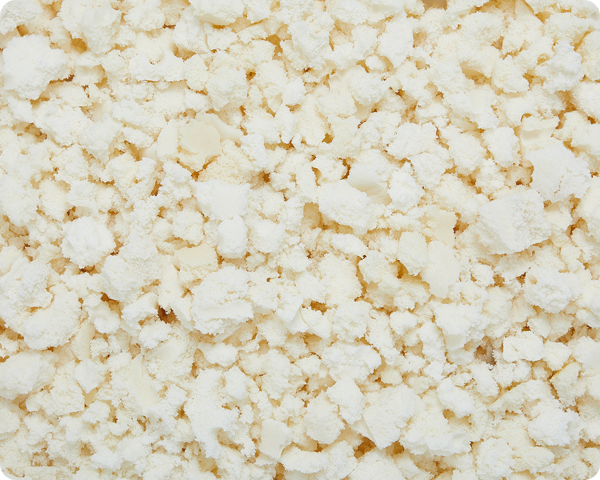 100% Kapok

Naturally resistant to moisture and dust mites. A natural fiber that is a cleaner, hypoallergenic alternative to down. After break-in, this Everpillow has the most traditional feel.

About the materials:

Kapok is the seed-hair fiber obtained from the pod-like fruit of the kapok tree or the kapok tree itself.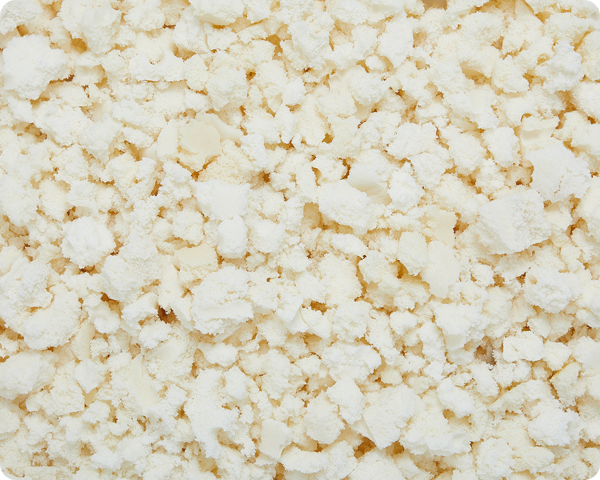 100% Poly-Tencel

Our newest and softest fill. Fluffy, breathable, and cool. This Everpillow is great for those who want airy, soft and fluffy.

About the materials:

Poly-Tencel is a pre-blended mix of recycled polyester and tencel fibers. It is derived from excess material from other manufacturing processes, not from pre-used materials. Therefore, it is clean and given new life, rather than thrown out as waste.

Pillows with a Purpose

Each pillow is sewn, filled, packaged, and shipped in Denver, Colorado by the Mile High Workshop. The Workshop is a nonprofit organization that supports folks who are transitioning from prison, addiction, and homelessness.

Our Philosophy
Customer Testimonial
"As a life long stomach sleeper, I've become picky about finding the perfect pillow and was reluctant to make a change from the all-down pillow. Well, I simply didn't know what I was missing. After trying the Everpillow, I won't be going back! The customizable stuffing, support, and breathability are all on point."

Dave N.

VERIFIED BUYER

"I've been using the Ever Pillow for about a month and can say with confidence it's the best pillow I've ever owned. From the quality of the stuffing, to the ability to customize it, to the overall feel and quality of the product-I'm very satisfied. I've noticed a notable uptick in the quality of my sleep since purchasing it."

Chris H.

VERIFIED BUYER

"I got the Everpillow for my husband who has been searching for a pillow for years to replace his all-down pillow that he couldn't part with, and he absolutely loves it! The adjustable stuffing, comfort, and quality of the overall product has made the biggest difference in our sleep."

Amanda L.

VERIFIED BUYER

"I haven't slept better in years than in the last 4 days since I got the Everpillow. I went with the latex bend. Man, it's like a dream, I'm so thankful."

David P.

VERIFIED BUYER

"I truly sleep better. My neck doesn't hurt like it used to. I switch out my pillow one night for my previous pillow and my neck hurt the next day! I switched back to my Infinitemoon pillow and I felt great the next day. Proof is in the pain...or lack thereof thanks to Infinitemoon."

Merrick P.

VERIFIED BUYER

"After experiencing a bulging disk in my back, I knew I needed to make many changes. One being how I slept. I have used Everpillow for almost a year now, and along with other adjustments, I have been completely better. Everpillow gives you the comfort and support you need for an amazing
nights sleep!"

Dana W.

VERIFIED BUYER

"Most pillows are too flat or too thick. My favorite part about Everpillow is that I can take stuffing out to make it the PERFECT amount of "fluff" to cradle my head and neck. I love the all cotton cover and natural materials, and that I get a great night sleep every night with it. This pillow is the best!"

Kristen B.

VERIFIED BUYER

"This pillow is fantastic! I was just in a hotel over the weekend and wished I had brought it with me.
I love that it's one size fits all, with the ability to change the fill."

Lindsey R.

VERIFIED BUYER

"In the past couple years I have gone through so many different pillows. All very different from each other so I could find what works best. I can say without a doubt that the Blend OG Everpillow is by far the best pillow I have! Since using The Blend, I have found myself falling asleep much faster than before. Which is huge since I am an athlete and I need as much sleep as I can get."

Jon V.

VERIFIED BUYER

"I am super picky about my pillows.
I am super picky about my pillows. My husband used to own a mattress store and I literally tried out every pillow he had on his floor. Winner- Winner was the Everpillow Blend OG pillow! It's the perfect blend of softness and support and without any of the toxic chemicals other companies might use. I love it and sleep great on it every night with zero neck pain."

Amy C.

VERIFIED BUYER

"I love my new pillow! I love that I can adjust the amount of filling to what I need. If my neck hurts I can take more filling out, if it doesn't I can put more back into the pillow. Adjustable at every stage. I also like that it has more support than a down pillow provides. I need that so it is perfect. And of course being natural is amazing!"

Kelly C.

VERIFIED BUYER

"My Everpillow blend OG pillow has changed my sleep. I sleep on my side, and no pillow I have ever had combines the right mix of support and softness. I also love that it is adjustable. I've gone through every type of pillow, from down to memory foam. Each had something good, but none was just right until I bought this blend pillow. Having all natural materials is a bonus!"

Adam C.

VERIFIED BUYER

"From the first night I used my pillow I noticed a difference. I didn't toss and turn, no repositioning my pillow, flipping it all night, etc. To say the least, I am completely satisfied....this will be the last pillow brand I will buy, completely customizable to me and my body!!"

Sarah B.

VERIFIED BUYER

"Love my Everpillow, I just added a little extra fill because I like a firm pillow and it helps me from
not snoring."

Doug V.

VERIFIED BUYER

"I am really getting a good nights sleep with my new pillow. I've tried so many different brands and am totally in love with this pillow! It has allowed me to adjust the amount of filling which I love. No more neck pain. I love the way I'm able to change my sleeping position and still gives me the perfect amount of support."

Sharon V.

VERIFIED BUYER

"I received a latex/kapok blend curve pillow and made the mistake of giving it to my girlfriend. The first night I slept on it, I wanted it back. I really loved the way the pillow was specifically designed for someone who sleeps on their side. It hugs the neck perfectly and doesn't crowd around your face the way conventional pillows do. I felt rested after just a 2 hour nap."

Scott G.

VERIFIED BUYER

"Don't buy a Everpillow pillow unless you want a fight! We recently tried an OG Blend pillow and after one awesome night of sleep my kids each wanted to try it out. Since then a fight ensues every night of who gets "THE PILLOW"! The flexibility of adding or removing stuffing to make the pillow fit to your desired body type makes it the perfect pillow for ANYONE."

Doug A.

VERIFIED BUYER

"Just have to say, my Infinite Moon pillow is giving me the best uninterrupted sleep I've enjoyed in
years!"

Jim S.

VERIFIED BUYER

"This is a great pillow! Don't know how I got along so long without it. You can adjust it infinitely, so anyone can get the shape they need. Thanks for a great product!"

Dave S.

VERIFIED BUYER

"I'm sure my Infinitemoon pillow is amazing because my girlfriend hasn't let me use it since I got it."

Bill K.

VERIFIED BUYER

"As a Doctor of Physical Therapy, I confidently recommend Everpillow to my patients who both suffer from neck pain and even to those who do not. Over the last several years the feedback I have received from patients who have purchased the side curve pillow has been overwhelmingly positive."

Dr. Nick T.

VERIFIED BUYER

"I got my Ever Pillow by Infinite Moon around 6 months ago and I love it. You can adjust the firmness of it and it's very easy to clean. It's the most comfortable pillow I've ever had, especially at my age (59), night sweats are a pain."

Sherri S.

VERIFIED BUYER
Collapsible content
Frequently Asked Question
For more answers, visit our FAQ page.
When will my order ship?

Typically, orders are processed and shipped within 2-4 business days. We ship via UPS or USPS ground. You will receive a confirmation email with a tracking number once your order is shipped.
Do you ship everywhere?

Yes – we ship globally! If your address doesn't pull up a shipping quote, email us at info@everpillow.com.

We offer free shipping within the continental USA only. Extra charges apply for shipping to Hawaii, Alaska & US Territories.

Customs, duties and taxes associated with the import country are not covered by Everpillow. You will have to clear those with your local municipality. Extra charges apply for international shipping.
What if one of the items I ordered is backordered?

If you ordered multiple items and one of them is backordered, we will ship the items that are in stock first. As soon as the backordered item is available, we will ship it to you. Thank you for your patience.
How do I adjust my pillow?

Watch our short video on unboxing, tips and insights: View Here.

Just a few pointers to get you started:

Unzip the cover and remove the fill in one or two handfuls at a time.
This process can be messy as some fills are easily airborne, so we recommend performing this task outside if possible. Note: our fills are perfectly safe to handle, just a bit messy.
Play around with different amounts of natural fill to find the desired comfort, loft, and feel.
Remember to take your sleeping style into account so you can adjust the fill accordingly.
Store extra fill in the dark blue bag provided and keep handy for nights when you need a little added lift.
Don't forget to zip up your Everpillow so you don't make a mess of your room.
Mix, knead and fluff your pillow for the perfect feel, comfort, and support.
Which pillow is best for my sleeping style?

Because you're not a one-size-fits-all kind of person, we make two shapes of Everpillow and five types of fill. The Original is a traditional-sized pillow. The Curve is curve-shaped, naturally. We have found both types work for all styles of sleep – back, stomach, side, and the crazy-all-over-style sleeper. Side sleepers love the way The Curve Everpillow cuddles and wraps around their shoulders and neck. Back sleepers love it, too.

The power of the Everpillow is in your ability to customize its loft, feel, and comfort to fit your unique sleep style. Stomach sleepers typically need a low-lofted pillow. Side sleepers need an Everpillow that has the perfect amount of fill to support their neck in proper spinal alignment. Back sleepers typically should have the perfect amount of fill to just support your neck and head for good sleeping and comfort.


If you have questions on what properties each fill has, check out the "Customizable for Comfort" section on each pillow page.
How do I wash my pillow?

Remove as much fill as possible and set aside.
Note: Some customers purchase an extra Evercover for this process. They transfer all the fill into one cover while washing the other. 
Turn the cover inside out and wash in cold water with gentle detergent.
Hang dry or dry on cool
Refill the cover to your desired feel, comfort, and support.
What if I need extra fill to make my EverPillow really big and high?

We overfill our pillows because we believe it is better to have too much fill than not enough. However, you can purchase extra fill by the pound if you desire even more loft. Under "Shop All," select "Everfill."
Are there smells, chemicals, or off-gassing I should be concerned about?

With the exception of the poly-tencel fill, all of our raw materials are all natural, as are any associated odors and scents. Most people do not notice the slightly sweet scent from the 100% natural latex or the earthy aroma of the pure kapok silk. However, there are some people with a heightened sense of smell who can detect these scents, which dissipate over time and are completely harmless. Some customers choose to expedite this process by placing their Everpillow in a clothes dryer for 30 minutes on cool.
Where is EverPillow made?

Everpillow is owned and operated by Mile High Workshop in Colorado. Mile High Workshop is a nonprofit social enterprise committed to providing jobs to people with barriers to employment. When you purchase an Everpillow, you help our cause in more ways than one. First, revenue from your purchase directly supports the mission. Second, your order provides work opportunities for the people we serve. That's all good stuff!

At Everpillow, you're not just a customer, you're a partner in this social enterprise.

Can I try the EverPillow before I buy it?

We don't currently have our own brick and mortar stores. But we do offer a 30-day-try-it-customize-it-sleep-on-it period. See our return policy for more information.

There are a few small retail outlets that offer Everpillow. Email us your zip code and we can tell you if there is one within 25 miles.
How is Everpillow shipped and packaged?

Each Everpillow comes boxed and compressed in a vacuum reusable bag that can easily be re-compressed for future travel.

Included in your box is an Everpillow storage bag that comes in handy when removing extra fill to customize your pillow to the desired loft and feel.
Where can I view videos of the EverPillow?

We have a collection of video reviews, what the media is saying about us and some tips and insight videos.  You can view our collection of videos HERE.
What is your return policy for the Everpillow?

The EverPillow is backed by our 30-day Trial Period. We're confident that after a few nights, you'll find the right filling level and will love your new pillow.

If within the 30-day Trial period you are not completely satisfied, visit our Returns Page and follow the instructions.

If you select a conventional return: Once we receive your return, we will inspect it to make sure it is undamaged and unstained. After inspection, we will process a full refund for you on your method of payment. Allow 7 to 12 days for this process to complete.

If you select an alternative return: once we receive proof of donation, we will process a full refund for you on your method of payment. Allow 7 to 12 days for this process to complete.

Please Note: We provide only one (1) return shipping label per order. If you purchase multiple items and return some items at a later date, the cost of shipping for your later return will be deducted from your refund amount. If you send us back your Everpillow products and they are damaged or lost in return shipment, you are responsible for tracking down the missing items. Please package and secure your return shipment. Everpillow will inspect & evaluate if items are damaged or missing and adjust your return accordingly.

If you reside outside of the free shipping zone, you will be required to ship your unwanted items back to us.

This return policy only applies to orders placed directly with Everpillow. If the purchase was with another business (such as Amazon), your order is subject to the return policy of the business where the order was placed. Everpillow has little to no influence over the return & refund policies of other businesses that carry Everpillow products.
Why choose EverSilk over other 19 momme or 21 momme silk pillowcases?

Our Eversilks are made from 100% Mulberry silk with 25 momme. For reference, our Eversilks use 32% more silk than a 19 momme pillowcase.  

For the sake of your skin, hair and longevity of your pillowcase, the higher the momme, the better.
What does "25 momme" mean?

Momme is the unit used when describing the weight of silk thread. The standard for measuring momme weight is by using a piece of fabric that is 100 yards long and 45 inches wide. If that piece of fabric weighs 25 pounds then the momme weight of that silk is 25. The higher the momme weight, the heavier the fabric – which means a greater amount of silk was used in the weaving process. In a silk pillowcase, you are looking for a momme weight in the mid twenties for high quality.
What is mulberry silk?

Mulberry silk comes from silkworms fed mulberry leaves. Mulberry-fed silkworms have been used for thousands of years to produce the finest, strongest, silkiest silk available.

Although the majority of silk in the world comes from silkworms fed mulberry leaves, some silk is made with other, cheaper methods.
Can I use my EverSilk pillowcase with other pillows?

Yes! We specifically designed Eversilks to be paired with Everpillows yet we understand you may have another pillow you prefer. Please refer to the dimensions and specifications for each size Eversilk to ensure it matches those of your pillow.

Note: Curve Eversilk pillowcases will not fit on a traditional pillow!
How do I wash my EverSilk?

Dry clean or hand wash are the best methods. Lay flat to dry.
What is your return policy for the EverSilk and Eversheets?

We offer 30 days to return your Eversilk or Eversheets. Eversilks and Eversheets must be in their unused condition with the original packing. We do not accept returned items that are worn, stained, damaged, washed or altered in any way.

To initiate a return, please visit our Returns Page.

All EverSilk and Eversheet returns are subject to a $6.95 fee per item, which will include both the cost of the label and the return. This amount will be deducted from the total refund upon receipt of the item.

If you received your EverSilk or Eversheets discounted as part of any other offer, and you return the other Eversilk products but don't return your EverSilk, you will be charged full price for your EverSilk.

Please Note: We provide only one (1) return shipping label per order. If you purchase multiple items and return some items at a later date, the cost of shipping for your later return will be deducted from your refund amount.

If you reside outside of the free shipping zone, you will be required to ship your unwanted items back to us at your cost.
Why Bamboo EverSheets?

Bamboo fabric possesses many endearing qualities that support your health and the health of the environment.

Sustainable and Environmentally Friendly Resource:

Bamboo is one of the fastest growing plants worldwide. It regenerates quickly without the need for replanting, grows densely and thus has higher yields per acre than cotton.
In our age of Global warming, Bamboo offers benefits beyond construction materials. Both young and mature Bamboo plantations absorb 35% more carbon dioxide than the equivalent stand of trees helping to clear pollution from our air.
It requires no artificial chemicals in their cultivation thus rendering it a sustainable, environmentally friendly resource. (Miller McLune 2010 "Building with Bamboo.")
Bamboo is cheaper to plant, grows faster, requires less arable land space, and can be harvested using less fossil fuel thereby lessening the harmful impact on the environment.

Comfort Qualities

When processed, the rayon derived from the bamboo or bamboo fibers is recognized for its softness. As soft as silk or cashmere.
Bamboo fabric naturally resists mold, mildew and odors allowing for less frequent washing.
Bamboo fiber is naturally hypoallergenic and anti-bacterial.
The bamboo stalk has a tough exterior but the inner fiber is of a porous nature. This enables the fabric to be breathable, have strong absorbing qualities, and provides excellent wicking and ventilation properties, all essential qualities of the fabric for keeping your body warm during cool weather and cool during warm weather.
Rayon of bamboo fabric is easily cared for.
Bamboo is recognized, loved and chosen because of its durability. When compared to cotton, "Bamboo yarn shows better results in case of strength, elongation and hairiness.'' Yarn & Fabric: Bamboo VS Cotton. (Indian Textile Journal: Oct. 30, 2010)

These qualities make Organic Bamboo EverSheets the most comfortable sleep sets you will ever experience.
How do I wash my EverSheets?

Bamboo Sheets are easily and economically cared for.  Bamboo fiber's odor resistant nature means less frequent washing needed to care for your bamboo EverSheets.

Machine Washable
Gentle Cycle
Cold Water
No Bleach
Mild Soap
Dryer Safe: Low Setting.  Recommend Hang/Air Dry
Iron as needed on wool setting. Never Steam
Do all Everpillow products come with a warranty?

Yes! All of our products come with a 1-year limited warranty against manufacturer defects.

If you have any questions about your Everpillow products, please contact us at info@everpillow.com
I'm interested in becoming an affiliate for Infinitemoon, how do I do so?

Do you have an online following or know how to drive traffic to a website? Sign up to become an Everpillow Affiliate and receive a 10% commission for any sales generated through your personalized affiliate link.

To apply, email us at info@everpillow.com